Channel Vacuum Sealer Bags
Meant for Home/Tabletop/Foodsaver Machines
3.5 mil. Embossed Vacuum Packaging Pouches
FDA Approved & BPA- FREE (polyamide & polyethlene)!
Boil, Microwave, Steam, Sous Vide, & Re-Use
These bags are GUARANTEED to work with other brands of "home" vacuum machines such as Foodsaver®, MagicVac®, Royal Vac®, VacMaster®, Black & Decker®, Seal-A-Meal®, etc.
WHY BUY EXPENSIVE NAMEBRAND BAGS WHEN YOU CAN GET
BETTER QUALITY BAGS FOR SIGNIFICANTLY LESS??
***Select the size bag/roll you would like below, then choose the quanity from the drop-down menu in the description***
Please e-mail Amanda at: thevakshack@gmail.com for BULK PRICING!!
We Ship WORLDWIDE!!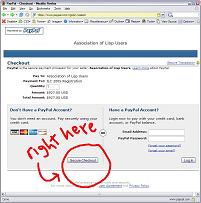 Shipping: USPS Priority Mail (2-3 days), UPS, FEDEX & Special Request
Return Policy: Make it Right Guarantee! If for any reason you are not happy with our vacuum sealer bags, they are returnable within 15 days of receipt of the product for full refund or credit toward other items in our store. 90% of the package must be returned to The Vak Shack unused, and packs of duplicate sizes may only have 1 package unopened. All other packages must be factory sealed....Please contact The Vak Shack for more information. Refund will be awarded at time of proper return!
buy foodsaver bags in bulk food sealer bags, vacum seal bags vacuum sealer bags foodsaver bags cheap foodsaver bags discount food saver bags vacuum seal liquids promo code for foodaver seal-a-meal rival tilia black and decker food saving machine plastic bags for foodsaver foodsaver foodsaver foodsaver buy foodsaver bags in bulk sealer sales sealer bagsfoodaver rolls rolls rolls 50' rolls 20' rolls huge rolls